Welcome • Schedule • 2020 Pairings & Tee Times • RRC Package • Photo Gallery • History • Past Winners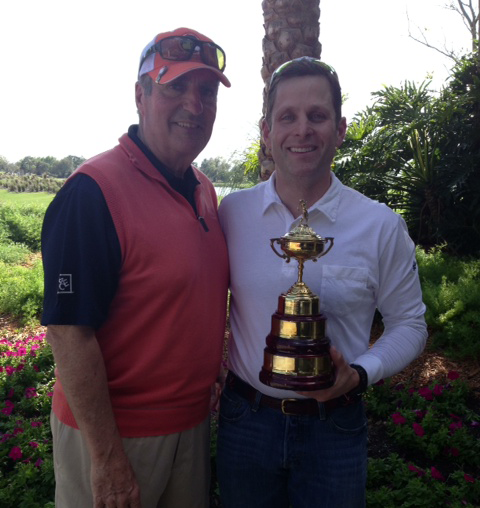 The Rosenberg Ryder Cup was founded by Harry C. Rosenberg in 1998. The purpose of establishing the tournament was that he wanted to start a mens golf tournament as a "winter getaway". The original list of invitees was made up of a handful of colleagues from Waynesborough Country Club, The Union League of Philadelphia, and various surety companies & clients of R&P. Throughout the years, that list has expanded.
Florida was chosen as the destination because of its mild winter weather. After the first year, the Rosenberg Ryder Cup was moved to Grand Cypress, a wonderful golf course with forty five holes created by Jack Nicklaus. In 2017 it will move to PGA National Resort and Spa, home of the Honda Classic.
The tournament itself is match play, with two teams (Blue and Orange) competing for the Cup. Harry Rosenberg and Matt Rosenberg are the team captains. Once you have been placed on a team, you are on it for life (unless Harry & Matt negotiate otherwise). The tournament takes place over two days. A practice round precedes the tournament the day before. Harry & Matt still like to keep the tournament manageable – there are only twenty four spots available each year.