13th Annual Rosenberg & Parker Aim For Exchange
Benefits the Harry C. Rosenberg Youth Exchange Scholarship
Thursday, September 12, 2019 • M&M Hunting Preserve, Pennsville, NJ
See you there – rain or shine!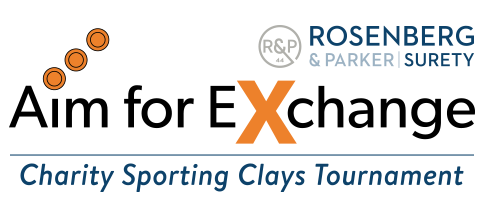 Chad Rosenberg's passion for youth exchange began at the age of 15 when Chad participated in a Rotary Youth Exchange program to Finland. The experience fostered a love of learning about other cultures and customs. As an adult, Chad continued his involvement with youth exchange through Rotary International. In 2000, he became a Rotarian and shortly after became a member of the Rotary Youth Exchange Committee for District 7450, which is made up of over 50 clubs in the Philadelphia area.
Participating in a youth exchange program is not inexpensive. There are many costs that the youth exchange student and their families must incur, including airfare, application fees, insurance, and more. It became apparent to Chad and the youth exchange committee that a scholarship program was needed to help those students who would otherwise be unable to afford such a life-changing experience. Therefore, in 2007 the Harry C. Rosenberg Youth Exchange Scholarship was created. To raise money for the scholarship, Rosenberg & Parker organized our annual Sporting Clays Tournament.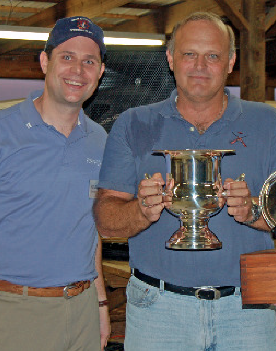 Presently over 8,000 students from 60 countries participate in Rotary youth exchange programs every year. Approximately 10 students from the local district go abroad and another 10 from other countries come to the Philadelphia area to live for an entire school year. Last years students came from countries in Asia, Europe, and North and South America. Youth exchange is more than just a fun trip abroad. It is a program that creates cultural awareness and understanding, while at the same time reducing ignorance and prejudice. Youth exchange is truly ambassadorship at the grass roots level, and it can change the world.
In the eleven years that Aim for Exchange has taken place, over $100,000 has been raised, and nearly $50,000 in scholarships have been awarded.
We hope to see all of you at M&M Hunting Preserve on September 12th for a great tournament. Let's all take Aim for Exchange!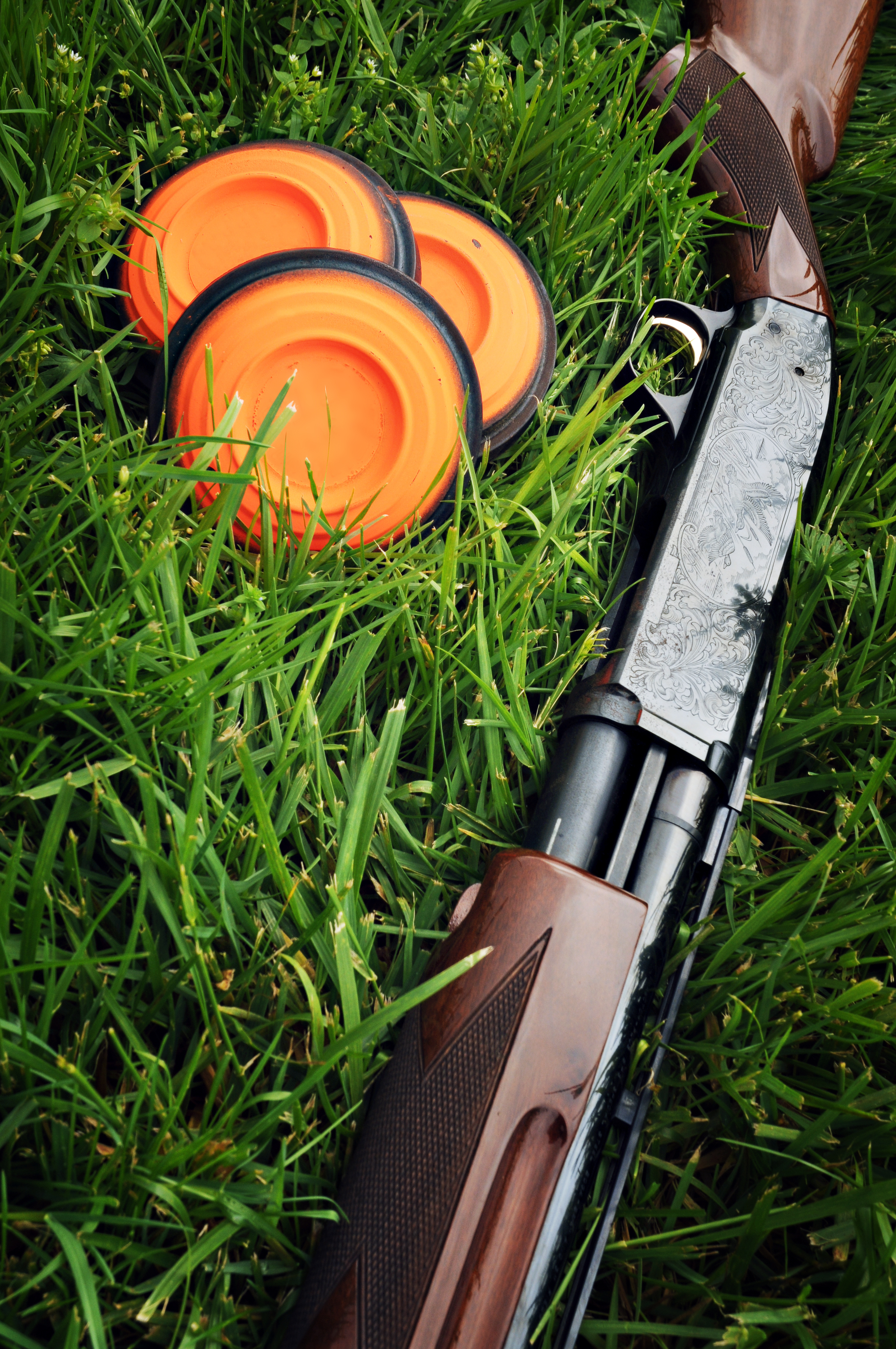 DON'T FORGET ABOUT THE TEAM COMPETITION!!
Start calling those ringers and assembling your team! Teams must consist of 3-5 shooters. Scoring will be calculated based on the top 3 scores (if your team has 4 or 5 shooters, your lowest score(s) will be dropped) with the highest scoring team winning a prize and their names on the Aim for Exchange perpetual trophy. We encourage all teams to come up with a creative team name! Awards and prizes will be given to the top 3 individual shooters and the winner will have his or her name engraved on the perpetual trophy.
Please note: The team competition is scored separately from the individual competition. Each shooter must choose one designation (individual or team) and is able to qualify in only that competition. Team and individual competitions will take place at the same time on the same course. All participants MUST indicate their intention to shoot as an individual OR team member at the time of registration.
Event Schedule
2:00 PM – 3:00 PM Registration & Practice Rounds at 5 Stand
3:00 PM – 5:30 PM Sporting Clays Tournament
5:30 PM – 6:30 PM Cocktail Hour
6:30 PM – 8:00 PM Steak Dinner / Awards Presentation
Guests attending dinner only are encouraged to come for cocktails as well.
This year's tournament will take place at M&M Hunting Preserve on Thursday, September 12th! M&M Hunting Preserve is located at 2 Winslow Road, Pennsville, NJ 08070. Directions are available via Google Map through their website at http://www.mmhunting.com/location.
FAQs
Do I need to be an experienced shooter to participate in the tournament?
No, every level of shooter, from beginner to expert, is welcome to take part in our event.
Are lessons available before the tournament?
Yes! M&M's staff is available to give you a private individual lesson before the tournament begins. Private lessons must be scheduled in advance and cost $50.00 – this price does not include ammunition, target cost, or gratuities. Group lessons are also available if you are participating with multiple shooters.
As part of your entry fee, basic lessons will also be available during the Practice Round beginning at 2:00 PM.
Can I register without a team?
Yes, you can sign up as an individual shooter and be grouped with other individuals to tour the course during the tournament. You will be scored as an individual and eligible to place in the individual competition. Only those who sign up through registration as a team will compete as such and be eligible to win the team competition. Rosenberg & Parker will NOT create teams prior to or the day of the tournament.
What if I don't have my own shotgun?
A limited number of loaner shotguns are available at no cost at M&M Hunting Preserve. It is strongly recommended that you reserve your shotgun prior to the event. If a shotgun is not available, it is common for people in a group to share a shotgun throughout the tournament.
Are shells included in the entry fee?
No. It is recommended that you bring your own shells. If you are not able to do so, shells will be available for purchase at M&M Hunting Preserve. Shells are $8.00 per box plus 3.5% sales tax.
How many shells will I need for the tournament?
The tournament itself involves 100 clays. The practice round involves 25 clays. It is recommended that you bring 150 shells if you are going to participate in both, as clays can break before they are released, in which case you get to take your turn over. Shells are sold in boxes of 25 so plan to bring (or buy) 6 boxes of shells with you to the tournament.
Are carts available for the tournament?
Yes. A limited number of carts are available for rent at M&M Hunting Preserve for a fee of $16.00 per cart. Our Springer Spaniel Sponsorship includes 2 carts. If you are not a Springer Spaniel Sposnor, it is strongly recommended that you reserve your cart prior to the event.
What meals are provided during the tournament?
Cocktails and dinner are provided as part of your entry fee. Lunch will not be available or served before or during the Practice Round or Tournament. Free beverages will be available throughout the day.
Contact
For more information about Aim for Exchange, contact Melanie Smith of Rosenberg & Parker at 610-668-9100 x108 or at melanie.smith@suretybond.com.
Multiple sponsorship opportunities are still available! Contact Melanie Smith for more information.
For information on firearm rentals or shell purchasing, contact M&M Hunting Preserve at 856-935-1230. Please note that firearm rentals should be arranged in advance.
If you would like to submit a paper registration with check, please mail to the attention of Melanie Smith at:
Rosenberg & Parker
595 East Swedesford Road
Suite 350
Wayne, PA 19087